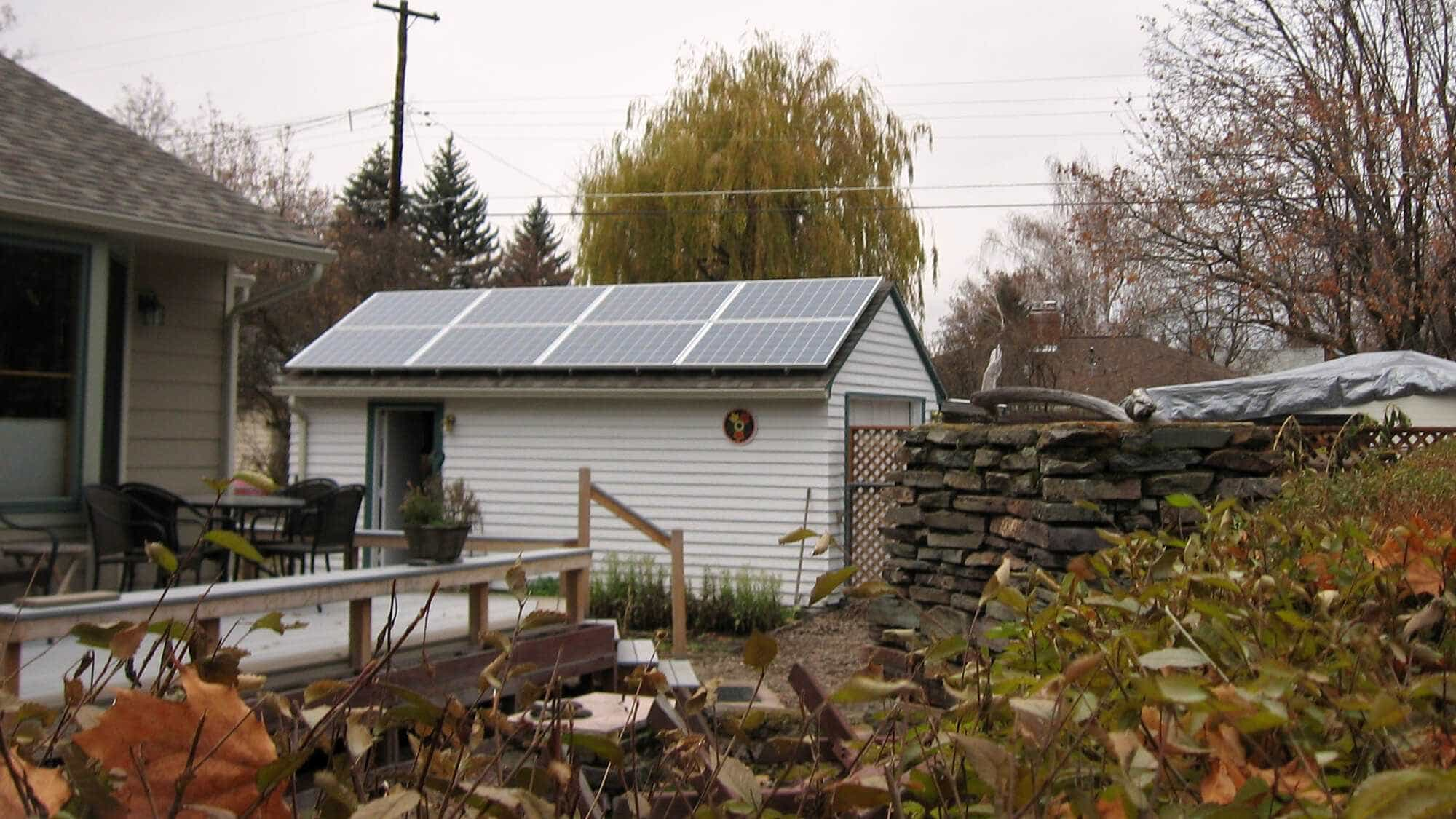 Cochran Residence
University District Missoula, Montana. Installed: November 2010.
This 1.88KW solar system was installed on an unattached garage covering the roof perfectly with a very aesthetic affect. During installation of the solar system, Big Sky Solar and Wind also wired the unfinished basement and garage. Having an electrician on staff allows us to keep costs as low as possible and provide superior service within one company. This system has produced over 20 Megawatt Hours worth of electricity.
I love watching the meter spin backwards!!
— Mrs. Cochran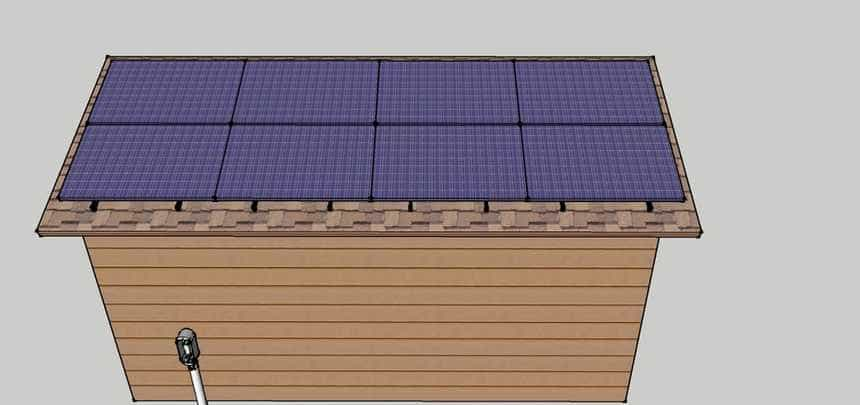 Rendered plan for the installation.